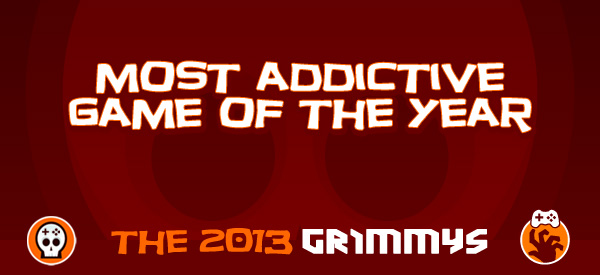 It's not really up to us, we couldn't put the game down. When we did, we kept coming back, again, and again, and again. Help.
Animal Crossing: New Leaf
Being a good neighbor is addictive enough, but this time we had mayoral responsibilities. Thankfully, when we didn't have daily chores, we could take a relaxing (but bug filled) island. Whatever it takes to get our minds off of our never ending debt. We need more bells.
Finalists
The 2013 Grimmys
Part 1 Award Selections Podcast
Part 2 Award Selections Podcast
Part 3 Award Selections Podcast
Part 4 Award Selections Podcast
Part 5 Award Selections Podcast
Games of the Year 2013 Lists from the Horrible Night Writers